Click the button to know more about our serviced office.
Ras Al Khaimah Free Trade Zone (RAK FTZ)
Situated in the heart of Ras Al Khaimah in the United Arab Emirates, Ras Al Khaimah Economic Zone (RAKEZ) is a powerhouse business and industrial hub that offers customizable solutions to free zone and non-free zone businesses in a multinational community flourishing in over 50 sectors.
Established by the government of Ras Al Khaimah, we are an authority that support startups, entrepreneurs, SMEs and industrialists with their business set-up requirements by providing them with a range of licenses and customizable facilities as well as first-class support services such as visa facilitation. Our aim is to make running a business in the UAE as easy as 1, 2, 3 in full compliance with the UAE's rules and regulations.
RAK FTZ through its marketing and awareness campaign has created a name for itself known around the world. It has registered more than 4500 companies that originate from 106 countries worldwide. RAK FTZ's customers are coming from different markets in Middle East , Europe, North America & Asia just to mention a few.
Ras Al Khaimah Free Trade Zone Authority has created a system of four unique Free Zone Parks that will suit and serve every investor according to their requirements. The Four Parks concept includes the Business Park, Industrial Park, and Technology Park & Al Ghail Park, offering the offices, equipped warehouses & Land facilities. Situated at different locations across the Emirate of Ras Al Khaimah, each Park caters to the specific business interests and activities of the RAK FTZ investors.
Types of Business Licenses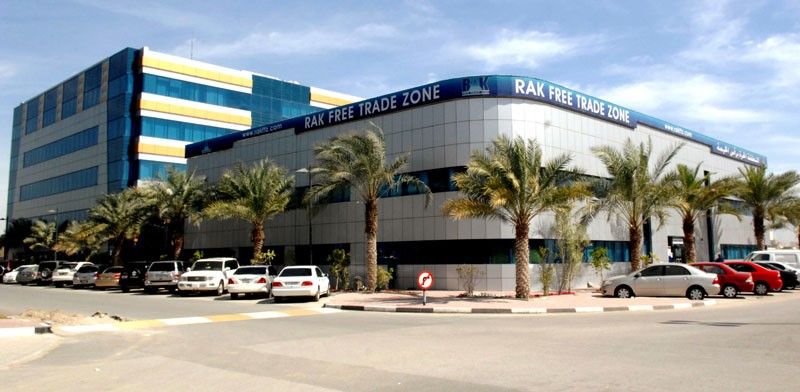 RAK Investment Authority (RAKIA)
An organization established under a 2005 decree issued by the ruler of Ras Al Khaimah in United Arab Emirates (UAE). RAKIA's vision is to become the leading authority in making sound investments in Ras Al Khaimah and partner with other parties who share this vision to create a sustainable and growing economy.
The formation of RAKIA has been an important step towards meeting the Ras Al Khaimah royal family's objective of making the emirate a regional hub for manufacturing, service, and tourism.
It is composed of 2 industrial parks for investors to choose from while setting up a business in the free zone. RAKIA free zone provides great support to its investors and ensures smooth and hassle-free business setup at an exceptionally low cost, thus helping companies to thrive in the region and beyond.
Its vision to build a diverse economy that enjoys strong and sustainable growth by attracting foreign investment is what makes RAKIA one of the best free zones in the UAE. Also, given the strategic geographical location at the crossroads between the east and the west, excellent infrastructure, strong support from the government, and, not to forget, the unmatched natural beauty, it is no surprise that RAKIA has emerged as a destination of choice for investors and leisure travelers alike.


Types of Business Licenses


RAK Maritime City (RAKMC)
RAK Maritime City (RMC) was created as a free zone by Emiri Decree in December 2009. It offers international port facilities and business services for companies seeking an efficient and secure environment for their operations. With different zones for retail, warehousing, cargo handling, industrial production and manufacturing, tank storage and shipbuilding or repairs, RAK Maritime City offers a variety of facilities for businesses from a variety of industries. The free zone seeks to attract businesses as a one-stop-shop with the benefits of a free zone environment, state of art, 21st-century harbor infrastructure within a developed and established port.
RAK Maritime Zone covers an area of several million square meters divided into zoned plots which can accommodate businesses of varying size and across multiple industrial sectors. It is strategically positioned near the Strait of Hormuz and therefore has a unique advantage in terms of fuel cost savings for tenants and its ports functionality and features.