Click the button to know more about our serviced office.
Abu Dhabi Airports Company (ADAC)
As part of the Government of Abu Dhabi's Vision 2030 for the Emirate to become a dynamic economy, ADAC have established Abu Dhabi Airports Free Zone to own, operate, develop and manage business/logistics parks and business centers – known as Free Zones – around their airports. These Free Zones provide comprehensive warehousing and fully serviced office solutions to a broad spectrum of business sectors, along with several other significant and very unique advantages.
Companies opting to set up at any of Abu Dhabi Airports Free Zone's precincts enjoy Free Zone benefits such as:
100% corporate and income tax exemptions
100% foreign ownership
100% repatriation of capital and profits
No custom duties
Proximity to the airport to facilitate imports and exports
Quick, simple registration and licensing within our "One-Stop-Shop"
24/7 security and access to facilities
In-house IT and telecommunications services
Independent regulations
Easy access to regional markets.
Abu Dhabi Airports Free Zone provides a wide range of facilities and infrastructure such as:
Warehousing units
Commercial offices
Furnished offices (Flexi-Desk and Executive options)
Partially fitted-out offices
Plots of land for development
A full range of essential amenities to serve everyday business needs
Retail licenses.
The purpose of Abu Dhabi Airports Free Zone is to establish a unique and preferred business destination for international and local organizations in the following sectors: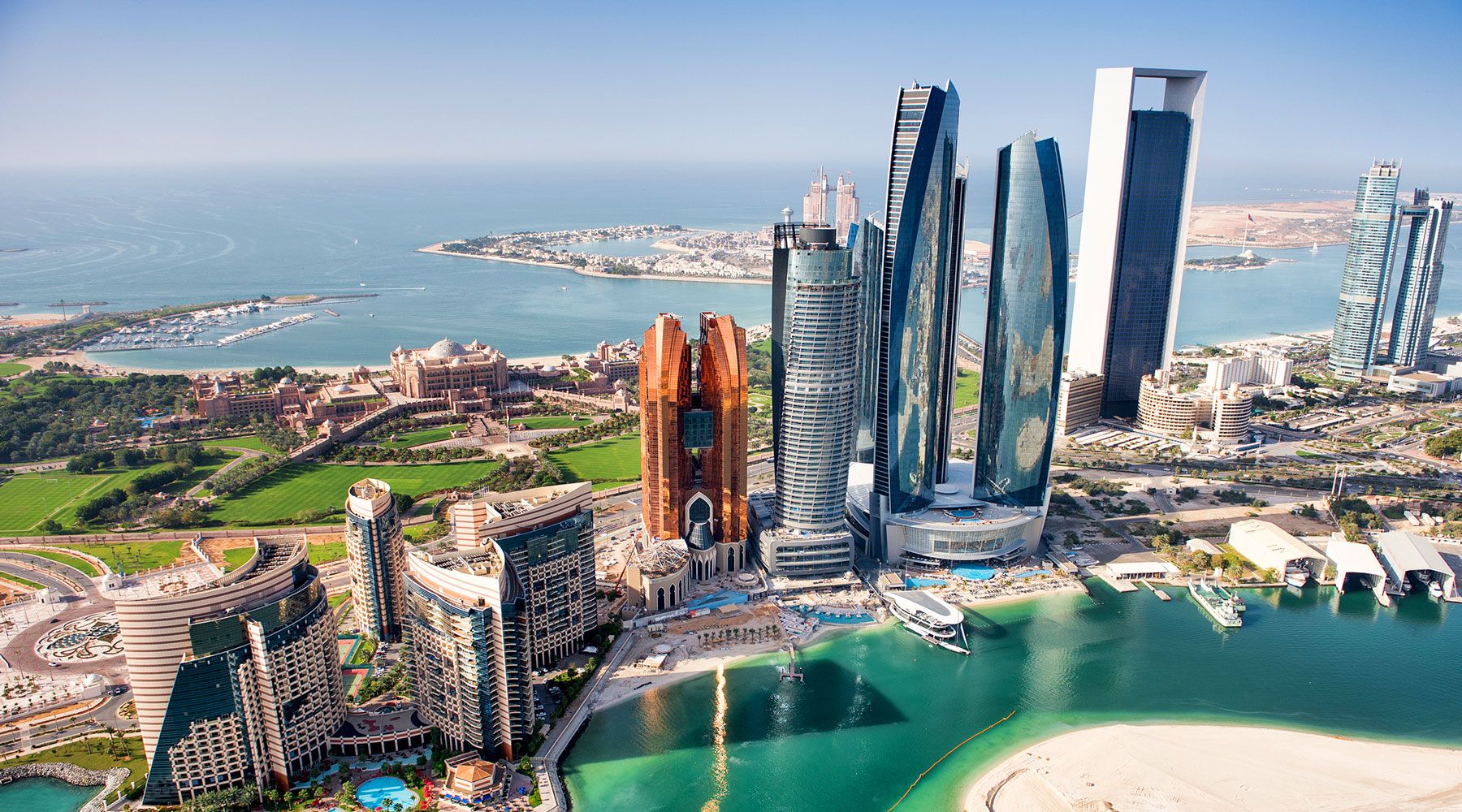 Abu Dhabi Ports Company (ADPC)
Whether you lease land, move into their warehouse or office solutions, they provide attractive offerings to help investors reduce initial operating costs and get better returns on investments in the long run.
Their free zone office solutions comprise of state-of-the-art, ready-to-move-in executive offices, dedicated desks and flexible workstations. They provide a one-stop-shop approach through their dedicated team of experts who will streamline your registration and licensing processes and fast-track your UAE visa issuance.
They also offer direct access to different government entities based within their premises such as Abu Dhabi Chamber of Commerce, Abu Dhabi Municipality, and Khalifa Port Customs.
The Khalifa Port FTZ is changing the face of doing business in the region by offering: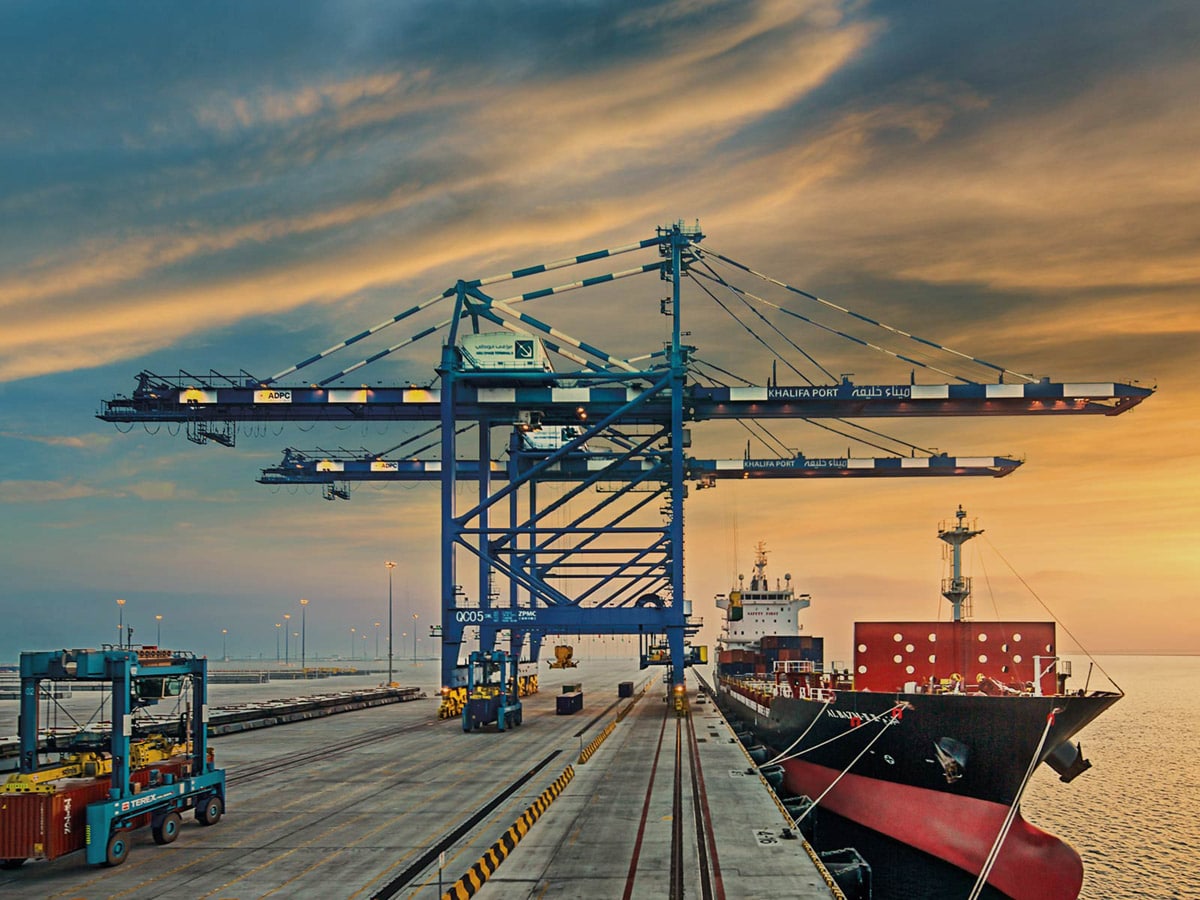 Khalifa Industrial Zone Abu Dhabi (Kizad)
The Khalifa Industrial Zone or also called as KIZAD is a visionary project by the Abu Dhabi government to revolutionize the Industrial sector of the emirate. KIZAD project was revealed in November 2010 by Abu Dhabi Ports and officially began its operations in September 2012. On a greenfield site in Taweelah, Abu Dhabi, the government set up this multi-billion-dollar industrial park with an aim to achieve economic diversification by 2030. This industrial park has 2 vital elements which attract foreign investors: one is its geographical location and the other its low operating cost.
KIZAD provides your business with outstanding access to markets, world-class infrastructure, free zone, and non-free zone solutions as well as dedicated investor support in a tax free and competitive operating environment. Catering to trade, logistics and manufacturing businesses we endeavor to create value through our integrated service offerings. The industries of KIZAD's focus include aluminum, engineered metal products, food processing and packaging, and general industries including pharmaceutical, polymer converting and automotive spare parts.